News
World
Americas
US politics
The president's popularity remains split down party lines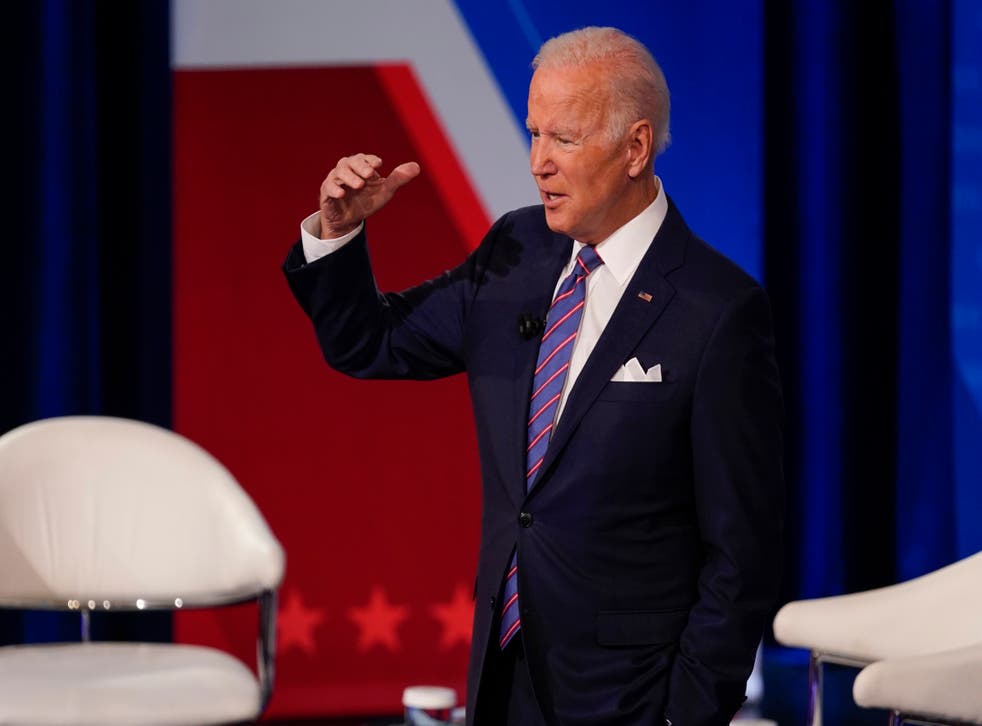 President Joe Biden's popularity has plummeted among independent voters, a new poll has shown.
The most recent Gallup poll, published on Friday, showed President Biden currently has a 34 per cent approval rating among Independents, almost halving his approval rating among the same group a month after he took office.
In February 2021, Mr Biden's approval rating with independent voters was 61 per cent, which has been steadily declining during the first year of his presidency – falling nine points since August, 21 points since June, and a total of 27 points since February.
Despite the president's concerning numbers among independents polled, his approval rating has remained steady across all voters – at 42 percent. What will be concerning for Democrats going into midterms is that Mr Biden's approval rating remains around 42 percent follwing a steep drop in numbers in September.
According to the Gallup report: "His approval dropped to 50 percent in July and 49 percent in August as coronavirus infections surged in the US. The chaotic US withdrawal from Afghanistan in late August, which included the deaths of more than a dozen US military personnel in a terrorist attack at the Kabul airport, was likely the reason Biden's September job approval rating fell further to 43 percent."
As with earlier polls, the president's popularity remains split down party lines, with the vast majority of Democrats (92 per cebt) approving of Mr Biden's performance, and the vast majority of Republicans (96 per cent) disapproving of his job performance.
Despite his poor rating among independent voters, Mr Biden's approval rating remains higher than that of his predecessor, who achieved an historic low approval rating of 34 per cent prior to leaving office. At the same point into his presidency as Mr Biden is currently, Mr Trump had an average 36.9 per cent approval rating.